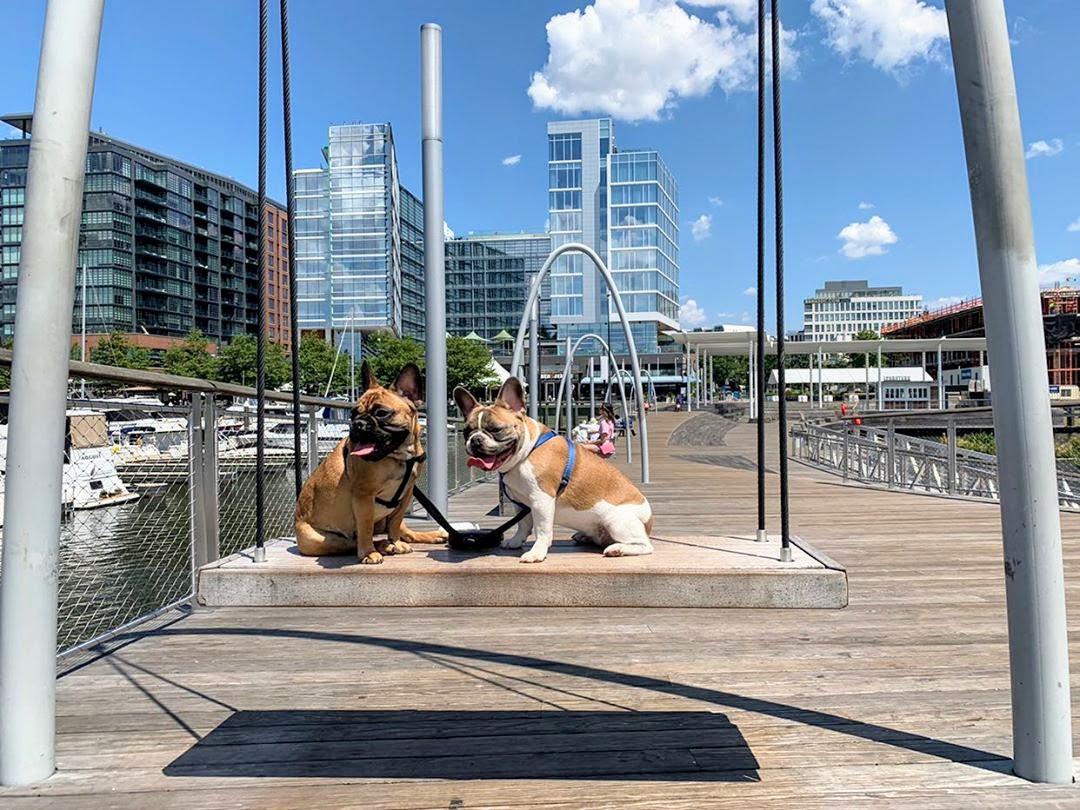 Dog-Friendly Things to Do at The Wharf
Published August 26, 2020
If you're planning a trip to The Wharf and would like to bring your pup along too, have no fear, there are plenty of dog-friendly places to visit and things to do while you are here. Treat your canine to a fun time at our restaurants, shops, parks, and piers during your next outing at The Wharf.
Dog-Friendly Outdoor Activities:
Get your canine's legs moving with a round of fetch in Waterfront Park at 500 Water St. SW or go for a walk on Recreation Pier. If you're looking to keep cool, rent a kayak or paddleboard from The Wharf Boathouse, which allows dogs to adventure out on the water too! Reservations are required.
Dog-Friendly Restaurants:
Although your canine are not allowed inside DC restaurants, plenty of restaurants at The Wharf allow dogs on their outdoor patios. When dining at The Wharf with your pup, eat outside at:
Dog-Friendly Hotels:
There's no need to worry about a dog-sitter—bring your pup with you on your next overnight stay at The Wharf. Our three hotels, Hyatt House, InterContinental, and Canopy by Hilton, are all dog-friendly. Book your next getaway!
Shops with Dog Supplies:
Keep your pup looking fresh and clean. Many shops at The Wharf—including Shop Made in DC, Diament Jewelry, Patrick's Fine Linens & Home Décor, and CVS—carry dog supplies like grooming products, toys, food, and more.