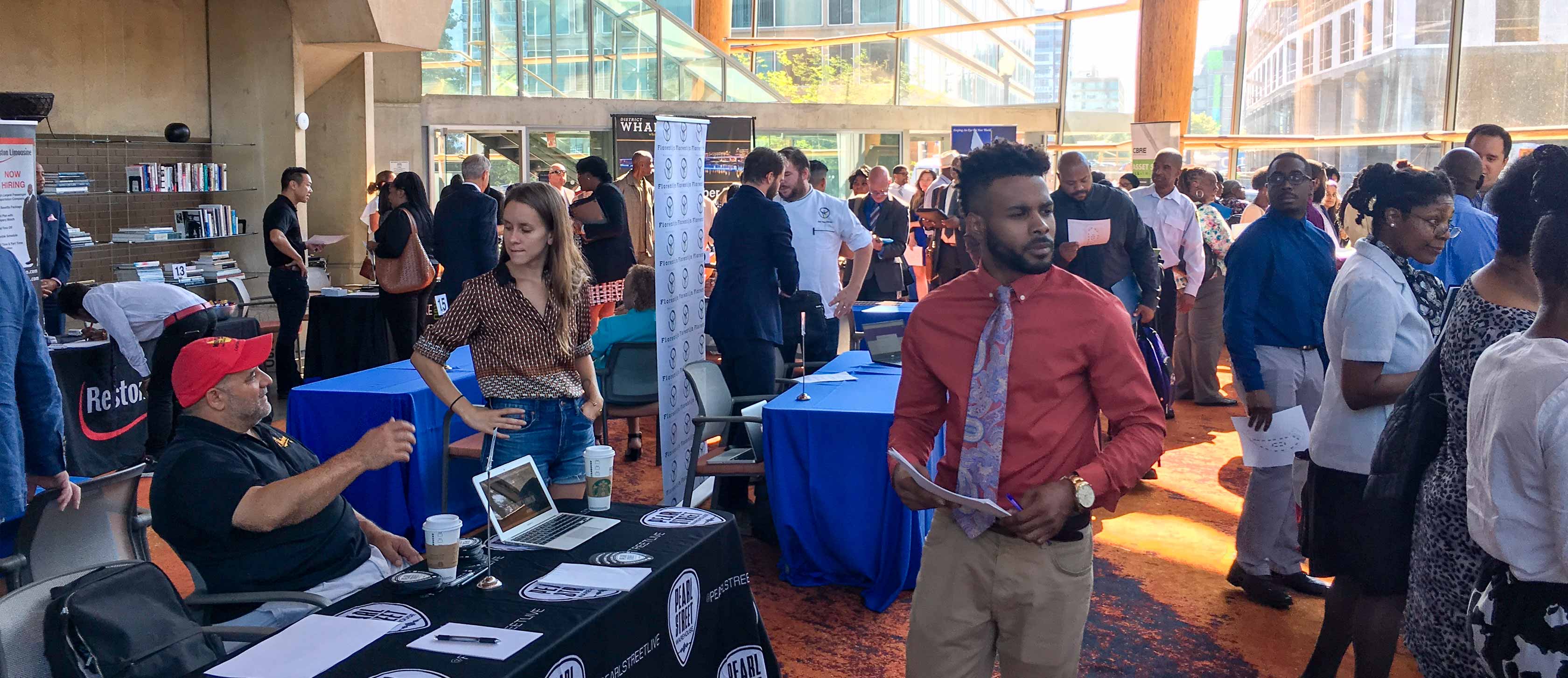 Launching Careers at The Wharf
The Wharf had a huge presence at a Career Fair on Thursday, August 10th at Arena Stage. More than 1,000 job seekers attended the free event to learn about employment opportunities to operate the more than two million square feet of restaurants, shops, hotels, offices, condos, apartments, music venues, water taxi, parks and piers, events, catering, and much more when Phase I of The Wharf opens this fall. Career resource agencies were present to assist job seekers as well.
In attendance, CEO of PN Hoffman Monty Hoffman said "This is an exciting time for our city. The Wharf is not only bringing the city to its water, but creating an incredible amount of opportunity. We are thrilled to connect District residents with real jobs as we approach our Grand Opening."
"As we count down the days until The Wharf opens this fall and transforms our waterfront, there's a huge opportunity for DC residents to land a new job or start a career," says Ward 6 Councilmember Charles Allen. "That's what this career fair is all about. There isn't a better and more fitting partner to hold this event than Arena Stage, long a staple of the Southwest community committed to giving back."
In total, The Wharf will bring more than 5,800 full-time permanent jobs to the District of Columbia. For more information about careers at The Wharf, contact Elinor Bacon at ebacon@erbacondevelopment.com.