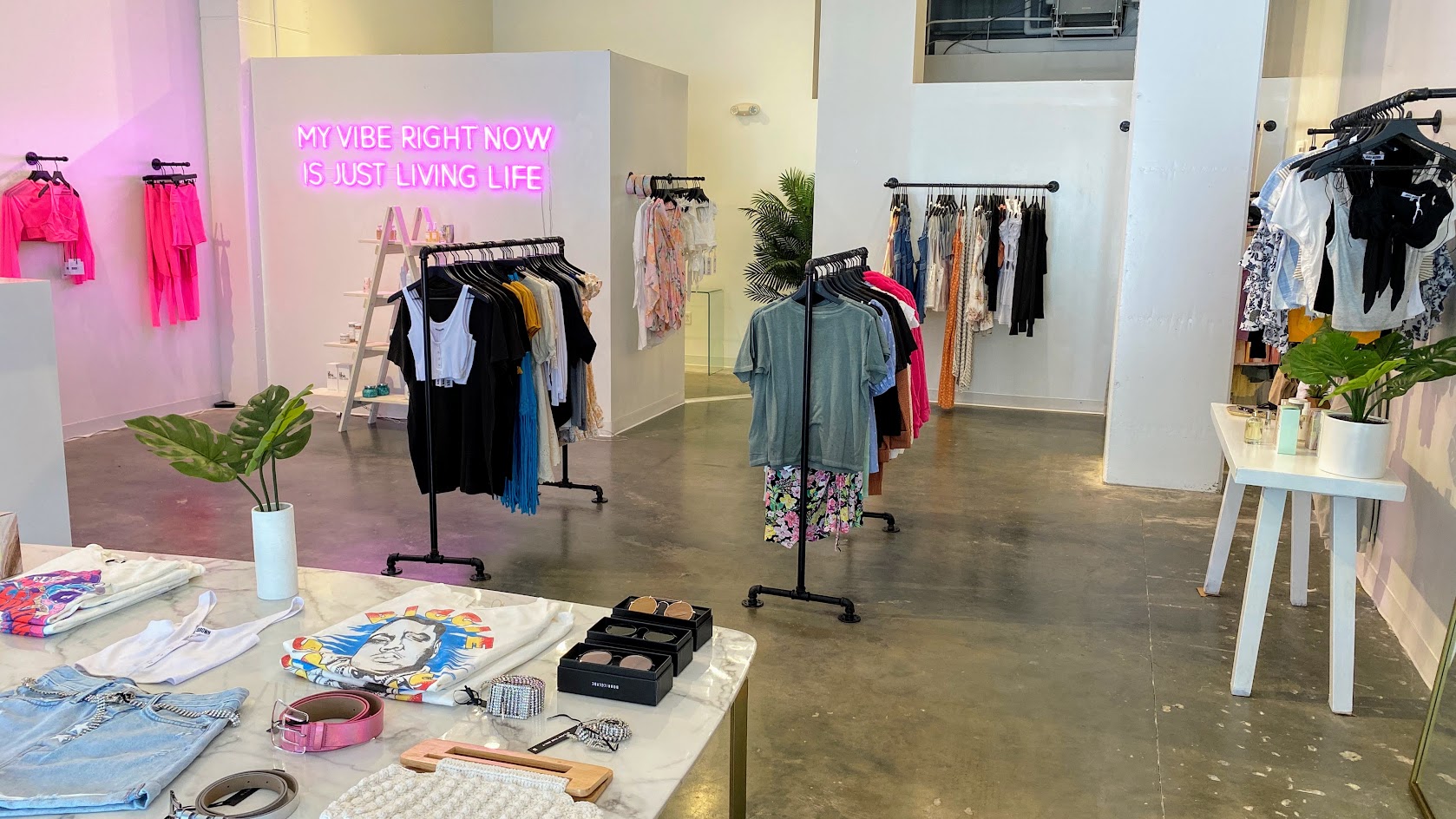 The Wharf Welcomes Maisons, A New Pop-Up Boutique
Published July 8, 2020
The Wharf, Washington, DC's world-class, mixed-use waterfront neighborhood, announces a new addition to the list of retail offerings: Maisons.
Established in 2016 by entrepreneur and Northern Virginia-native Brianna Hoover, Maisons is a boutique that offers the latest on-trend clothing, accessories and beauty products for today's most fashion-forward young women. The pop-up shop opened July 1 and is situated at 12 District Square SW.
"We are proud to support both large and small businesses of all types as we continue to build an exciting and welcoming community at The Wharf," said John Asadoorian principal of Asadoorian Retail Solutions and merchandising consultant to The Wharf.
For the past three and half years, Maisons was located at New Jersey's Stone Harbor, operating as a seasonal shop catering to beachgoers. Brianna relocated the store to be closer to home and to capitalize on the exciting opportunity that an urban waterfront neighborhood could offer.
"I have always wanted my business to be here, at The Wharf," said Brianna. "I love the atmosphere and being by the water is something that has always been important to me. The community here is so vibrant. It is great to see how well the neighborhood has embraced new businesses and given a young entrepreneur, such as myself, a chance to establish my brand and really grow my business."
Brianna started Maisons after feeling frustrated that there weren't enough stores that catered to the latest trends in fashion and beauty outside of boutiques in New York City and Los Angeles. Nearly four years later, Brianna has brought her sister, Colbi, into the business. Together, they have plans to expand their product offerings to feature more beauty and home brands, in order to cater to the tastes and styles of their customers.
"We are so excited to not only bring good quality products to women, but to also create an inviting and fun space for them to try on and experiment with the newest in fashion, accessories and beauty," said Brianna
To shop new arrivals and view the latest trends visit shopmaisons.com or follow the location on Instagram @maisonsdc.
Media Contact:
John Chibnall
Senior Public Relations Manager
About Maisons
Founded by entrepreneur Brianna Hoover in 2016, Maisons is a boutique featuring the latest in on-trend clothing, accessories, and beauty products for women. Previously located in Stone Harbor, New Jersey, Maisons pop-up boutique is now located at The Wharf, a world-class waterfront neighborhood in Washington, DC. Sharing the middle name of Brianna and her sister, Colbi, Maisons is a family-owned and operated small business. To shop new arrivals and view the latest trends visit
shopmaisons.com
About The Wharf
The Wharf is a remarkable waterfront neighborhood, located along the Washington Channel of the Potomac River, that has established Washington, D.C. as a true waterfront city. The first phase of The Wharf opened in 2017 with over two million square feet of residences, offices, hotels, shops, restaurants, cultural uses, marinas, and public areas including waterfront parks, promenades, piers, and docks. Phase 2 of The Wharf broke ground in early 2019 and will deliver the neighborhood's remaining 1.15 million square feet of mixed-use development in 2022. At full build out, the $2.5 billion, world-class, mixed-use waterfront neighborhood will feature more than 3.2 million square feet of development along a mile of Washington, D.C. 's waterfront. The Wharf's development team is led by a joint venture between Hoffman & Associates and Madison Marquette, in partnership with ER Bacon Development, City Partners, Paramount Development, and Triden Development. For more information visit
www.wharfdc.com