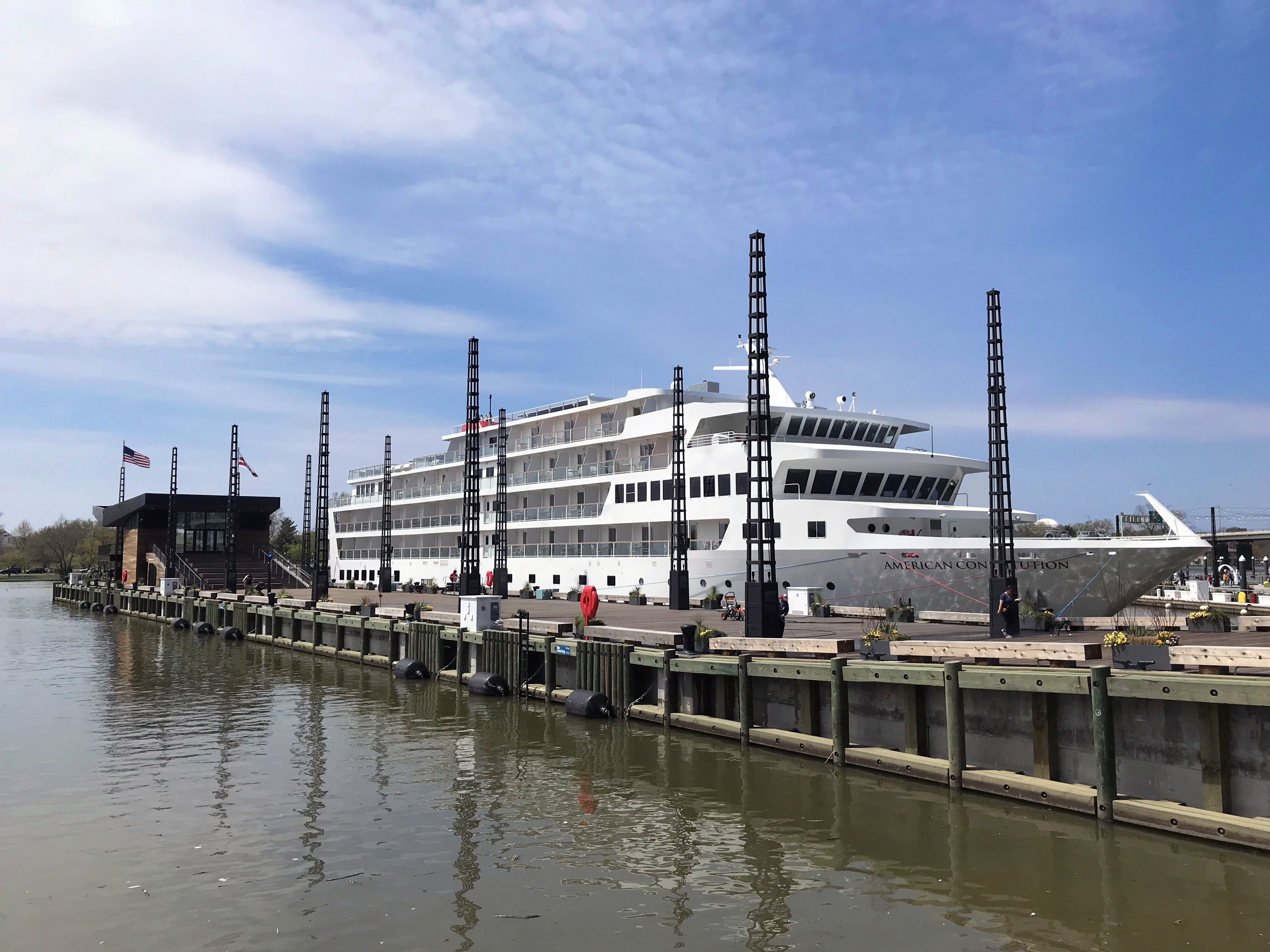 The Wharf Hosts Its First Cruise Ship Since Opening
The Wharf welcomed American Constitution on April 22, its first visiting cruise ship since opening. The 175-person boat docked at District Pier for a night as a stop on the American Revolution Cruise by American Cruise lines. The 11 day/10 night cruise originates in Baltimore and travels around the Chesapeake Bay to historically significant sites from the Revolution in DC, MD and VA (including Baltimore and Annapolis, MD, and Jamestown, Yorktown, Mt. Vernon, and Williamsburg, VA).
Southwest DC has a proud maritime history that spans centuries. Steamship service operated between DC and Hampton Roads from the early 1800s until 1957. Prior to the recent Constitution visit, the last cruise ship to sail from Southwest DC was the 300-passenger Silverstar, which sailed to Bermuda on May 28, 1954.